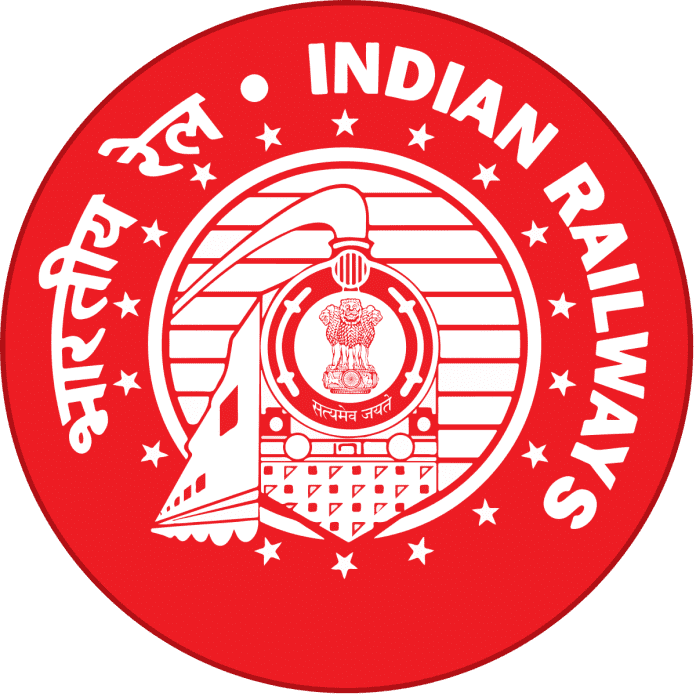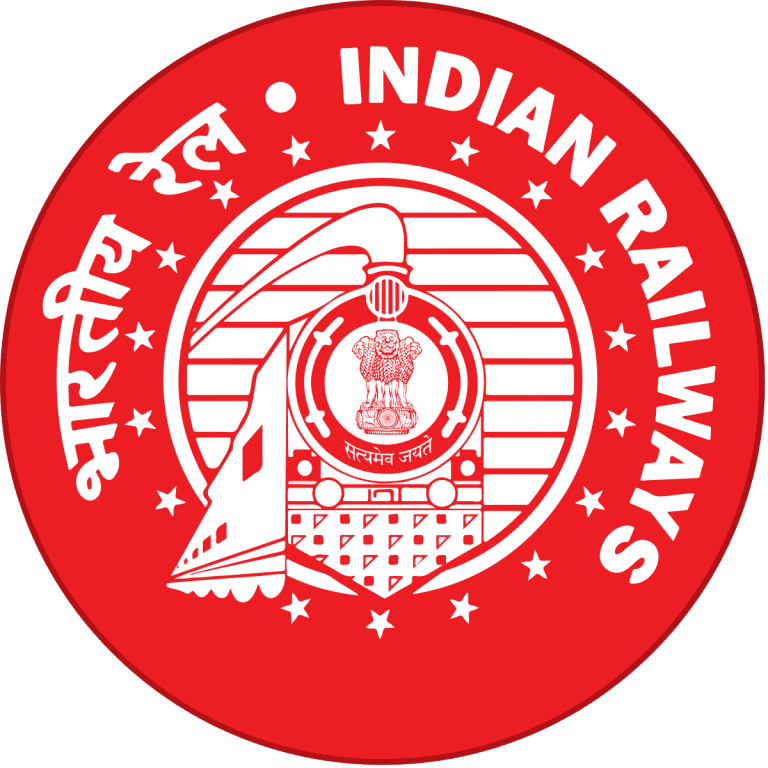 1) Safety Reigns Supreme
● Striving towards a 'Zero Accident' railway system: 63% reduction in fatalities from 152 in 2013-14 to 57 in 2017-18
● Best ever safety record in 2017-18: Less than 100 accidents recorded in a year. 62% reduction in consequential train accidents from 118 in 2013-14 to 73 in 2017-18
● Speedy execution of track renewals to prevent accidents: 50% increase in track renewal from 2,926 kms in 2013-14 to 4,405 kms in 2017-18
● Total switchover to production of safer LHB coaches
● 1.1 lakh safety posts being filled-up through recruitment
● 5,469 Unmanned Level Crossings have been eliminated in the last four years. Average pace of elimination is 20% more than that of 2009-14.
● Average speed of construction of Road Over Bridge/Road Under Bridge is 59% more than that of the average achieved between 2009-14
● CCTV/Video Surveillance systems being installed at all trains and stations
● Under Safety-First Policy, maintenance blocks for asset repair prioritized
● Rashtriya Rail Sanraksha Kosh (RRSK) fund of Rs. 1 Lakh Cr to be spent on safety over five years created with focus on asset renewal and elimination of Unmanned Level Crossings to improve safety on Indian Railways
2) Quantum Leap in Capital Expenditure
● Average annual capital expenditure in the last 4 years is more than double of the average achieved during 2009-14
● Capital expenditure from 2014-18 at Rs. 3.82 lakh Cr versus Rs. 2.3 lakh Cr during 2009-14
3) Capacity Enhancement: Building Infrastructure For Tomorrow
● 407 new train services have been launched in last four years with 1.37 lakh services to meet festival demand.
● Accelerated commissioning of Broad Gauge line: 9,528 kms between April, 2014 to March, 2018 (4 years) vis-à-vis 7,600 kms during 2009-14
● Average pace of commissioning of New Line/Doubling/3rd & 4th line projects increased by 59% from 4.1 Kms (2009-14) to 6.53 Kms per day (2014-18)
● Electrification increased by more than 3 times: 2,103 RKM average per annum between 2014-18 versus 608 RKM average per annum between 2009-14
● Over 12,000 km of Doubling and 5,000 km of Gauge Conversion sanctioned. This would put the entire network of Indian Railways on Broad Gauge and address the problem of congestion on Indian Railway's network in future
4) North-East Connectivity
● North East is fully integrated with rest of India with the entire network converted to Broad Gauge
● 3 times increase in the average speed of completion of New Lines per year from 21 Kms between 2009-14 to 68 Kms between 2014-18
● Rail connectivity established with states of Meghalaya (Dudhnoi-Mendipathar), Tripura (Kumarghat-Agartala) and Mizoram (Kathakal-Bhairabi)
● Train connectivity established for Itanagar and Silchar to Delhi
● 1,397 Kms of New Lines projects costing ~ Rs. 51,428 Cr in progress
5) Mumbai Ahmedabad High Speed Rail: First Ever Bullet Train in India
● National High Speed Rail Corporation Limited (a joint venture of Govt. of India and State Government of Maharashtra and Gujarat) to execute the project
● High Speed of the train will reduce travel time from approx. 8 hrs to 2 hrs
● Enhanced safety through Japanese Shinkansen technology. A record zero fatalities in 50 years and train delay record of less than a min
● Low cost funding from Government of Japan at miniscule rate of interest has ensured the project is affordable
● Generate employment for about 20,000 workers during the construction phase
6) Dedicated Freight Corridors: Unlocking Indian Economy
● Commissioning of Western and Eastern DFCs (2,822 Kms) in phases by 2019-20
● Lead to reduction in freight travel time, transportation cost and de-congestion in existing network
● Bring economic development and job creation by connecting factories and farms to ports
● Project has witnessed a major leap
o First goods train successfully run between Durgawati-Sasaram (56 km) on down-line in March 2016 and up-line in June, 2016
o Civil works in Ateli-Phulera section (190 km) have been completed and trial run successfully conducted at a speed of 100 kmph in March, 2018
o Sone Bridge between Dehri-on-Sone & Sonnagar in Eastern DFC, the largest bridge (3060 mtr) on DFC completed in November, 2017
7) Freight: Moving India's Economy
● Highest ever freight loading of 1,162 MT in 2017-18 vs 1,107 MT in 2016-17
● Highest ever freight earnings, expected to be over Rs. 1.17 Lakh Cr in 2017-18. 12% above previous year
8 ) Make In India Initiatives
● Agreements for setting up of Electric Locomotive Factory (ELF) and Diesel Locomotive Factory (DLF) signed in November 2016 with M/s Alstom and M/s GE Diesel Locomotive Pvt Ltd respectively
● The projects would bring in FDI to the tune of Rs. 2,400 Cr and would be supported by a combined order book of almost 40,000 Cr in the initial 11 years
● The first locomotive from Electric Locomotive Factory (ELF), Madhepura has been flagged off by Hon'ble Prime Minister
● First diesel locomotive received at GE factory in Marhowrah, Bihar and is under trial
● Factory for manufacturing Diesel Electric Multiple Unit (DEMU) rakes at Haldia built in January, 2015 and capacity of manufacturing 50 rakes of 8 coach DEMUs per year
● Coach Manufacturing for suburban and metro trains at Latur, Marathwada
● Production Unit for refurbishment of LHB coaches sanctioned at New Bongaigaon, Assam
● DEMU / Mainline EMU Shed sanctioned at Lumding, Assam
● Coach refurbishment facilities planned at Jhansi, Bundelkhand and Sonepat, Haryana
9) Superlative High Speed Wi-Fi Service At Stations
● More than 675 railway stations already provided with wi-fi
● All stations will be covered by March 2019
10) Swachhata Hi Seva
● More than 1,25,000 bio-toilets fitted over 34,400 coaches. All trains to run with biotoilets by March 2019
● Integrated Mechanised Cleaning at 488 major stations and On-Board-Housekeeping on more than 1000 trains
● Cleanliness on tracks: Automatic Rail-mounted machine to clear muck started in Delhi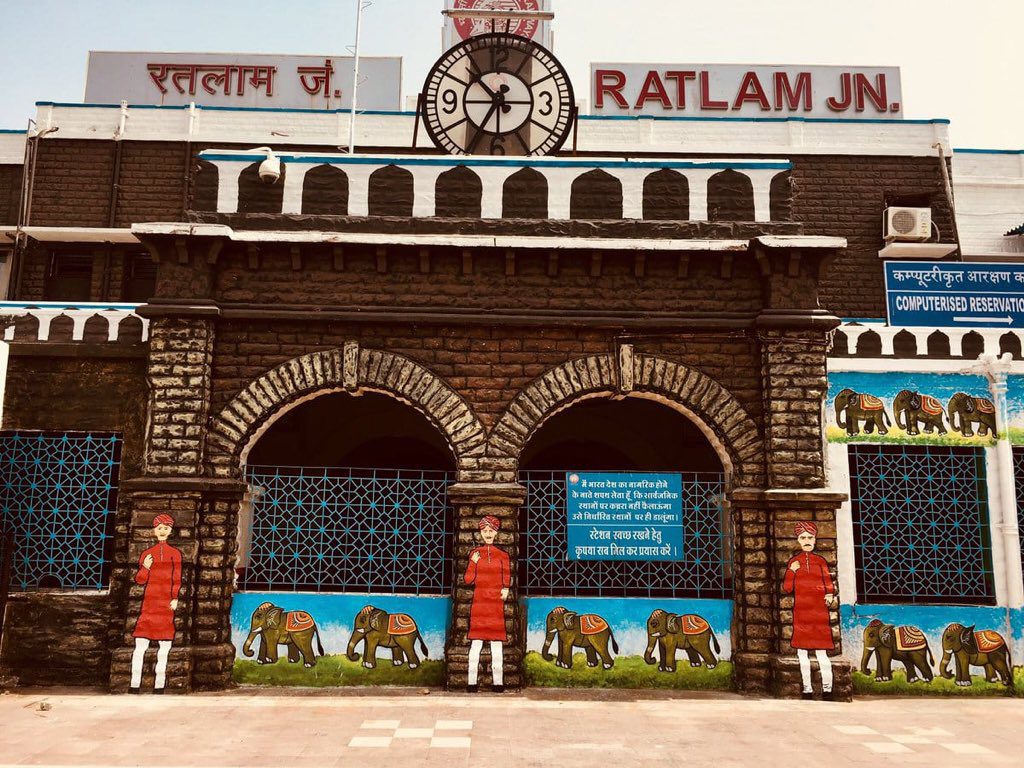 11) LED Lights: Boosting Energy Efficiency
● All railway stations have been provided with LED lights. All buildings will be covered by June 2018
● 5000 coaches have been fitted with LED lights. All coaches will be covered by March 2019
● LED lights will save more than Rs.250 Cr annually
12) Station Redevelopment: A Leap Into The Future
● Redevelopment of Habibganj station, Madhya Pradesh and Gandhinagar station, Gujarat awarded and will be completed by December, 2018
● Beautification of 40 stations already completed using local art.
13) Atithi Devo Bhava: Enhancing Passenger Convenience
● Capacity of e-ticketing increased from 2,000 tickets per minute to 15,000 tickets per minute
● Cancellation and refund of tickets made easier – automatic cancellation and refund in cases of train cancellations and cancellation of tickets through IVRS without physically coming to the reservation centres
● SMS services started on 1,373 trains for informing passengers about any delay in trains
● 'No Bill, Free Food' Policy: Point of Sale (POS) machines introduced in trains to implement compulsory billing of food aboard trains to overcome overcharging
● Tie up done with a taxi hailing service provider for providing convenient cab and auto service facility for passengers
● Passenger grievances resolved in real time via Twitter Seva
● Catering has also been a focus area with compulsory printing of MRP on all food items started on more than 300 Trains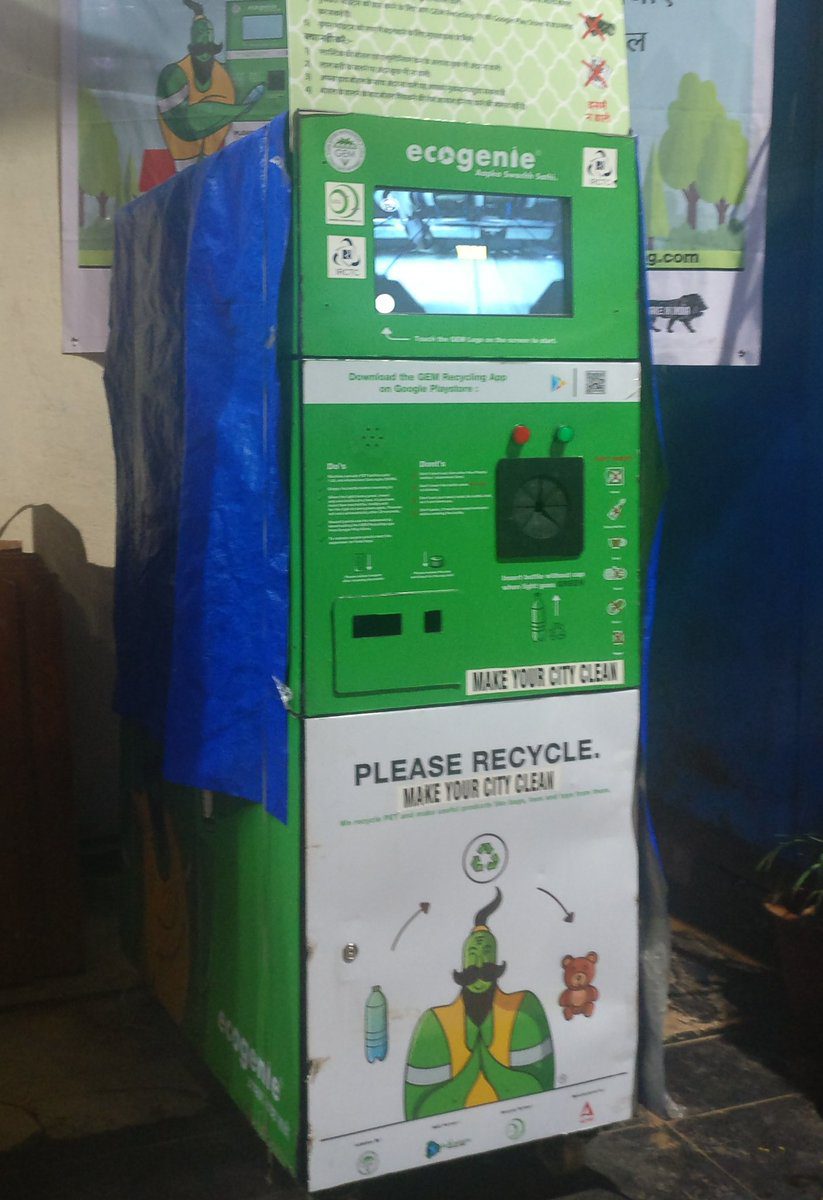 14) New Modern Trains/Coaches: A Journey To Remember
● More than 700 Deen Dayalu coaches produced with extra safety and modern features
● 5 Long distance unreserved Antyodaya LHB trains with general second class coaches introduced
● Tejas train between Mumbai to Goa started with speed potential of 200 kmph and ultra modern features
● Special Rajdhani Express between Delhi and Mumbai launched which has reduced travel time by 2 hours
● Anubhuti coaches with higher speed of 160 Kmph and modern facilities introduced
● 15 Humsafar trains with additional amenities in the coaches introduced
● 2 Vistadome coaches with large windows and roof glass introduced and 1 more to be introduced in Kashmir valley
15) Digital India Digital Rail
● Point Of Sale (POS) machines will lead to cashless transactions. POS machines have been installed at more than 4,000 locations of Indian Railways. State Bank of India has been mandated to install 10,000 POS machines at various locations
● Service charge of Rs. 30 applicable on transactions against credit and debit cards for purchasing tickets at Passenger Reservation System and Unreserved Ticketing System counters has been withdrawn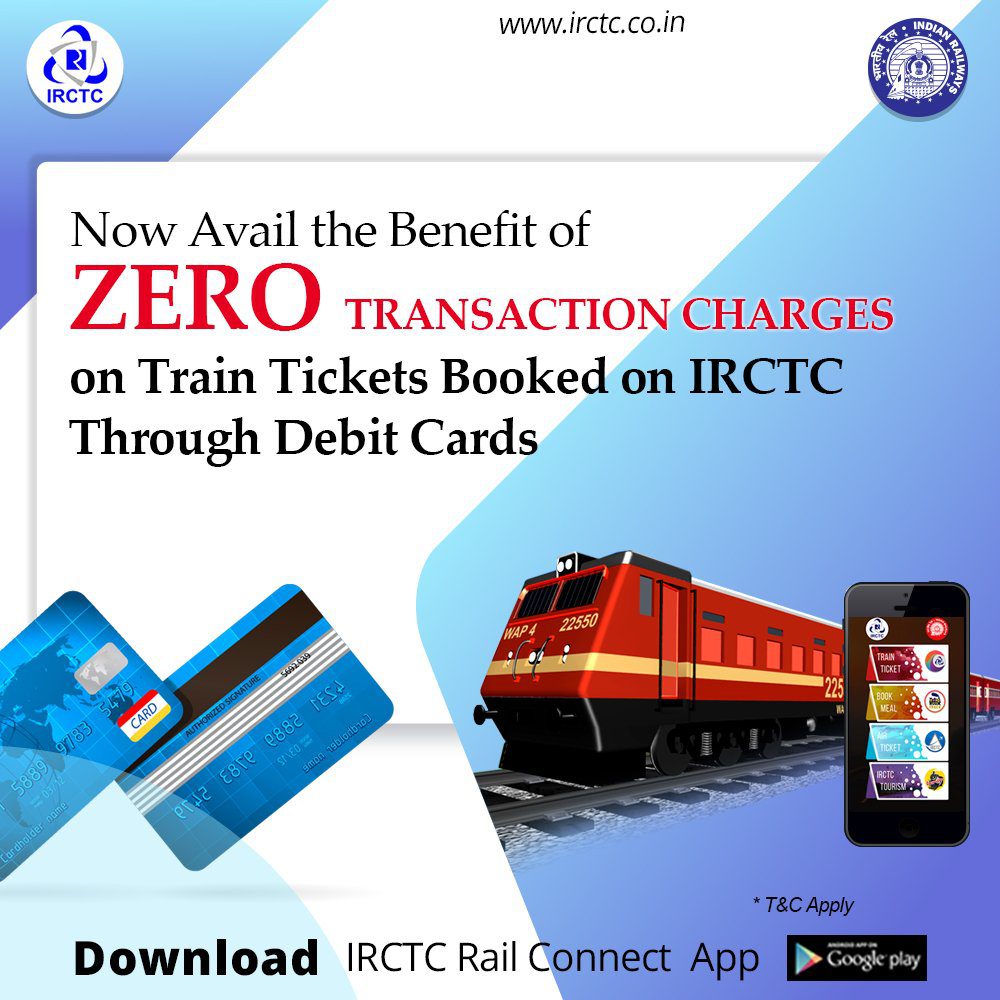 16) Green Energy
● 14 times increase in generating capacity from 3.6 MW before March 2014 to 51 MW between 2014-18 covering about 400 stations
● ~35 MW solar power installed in 2017-18
● For the first time on railway, 450 MW land based solar projects approved
17) Major Thrust To Suburban Networks
● Development of Bengaluru Suburban System: Rs. 17,000 Cr in Budget 2018-19. Will benefit about 15 lakh commuters
● Upgradation of Mumbai Suburban System: Rs. 51,000 Cr project in Budget 2018-19. Will benefit one-third of total passengers on Indian Railways
18) Rich Heritage
● World's oldest steam locomotives (EIR 21 and 22 built in 1855) restored for chartered tourist trains
● Scheduled passenger service hauled by steam locomotives planned between Garihasru – Farukhnagar
● Steam locomotives introduced in Kangra valley and Neral-Matheran hill railways
● Joy ride service introduced on Kalka Shimla
● New design air conditioned coaches introduced in Darjeeling Himalayan Railways
● National Rail Museum, Delhi and Rewari Steam centre renovated and modernised
● Additional steam-hauled day trip for tourists introduced between Mettupalayam and Coonoor
This is certainly achievements of applauds. Kudos to the architect of such achievements : Suresh Prabhu & Piyush Goyal.