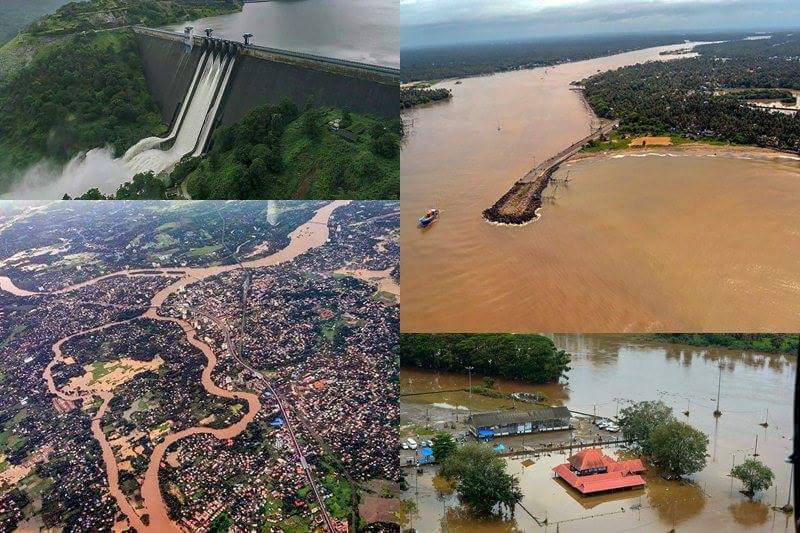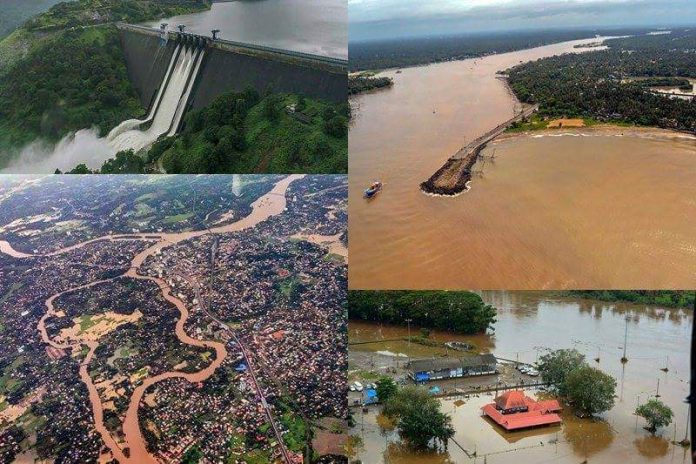 What 'Modi Government' did for 'KERALA FLOOD' ?
The allocation of the state disaster relief fund (SDRF) for 2018-19 was Rs 214 crore, of which the central government's share was Rs 160.50 crore and the state government's share was Rs 53.50 crore. But Over Rs 320 crore has been released by the Centre to the Kerala government as calamity relief fund during 2018-19.
In the instant case, based on a preliminary memorandum submitted by the Kerala government for additional assistance of Rs 831.10 crore the IMCT was constituted immediately on July 25 this year.
Though enough funds are available in the SDRF, however the Union Home minister 'Rajnath singh' has announced release of Rs 100 crore in advance from the NDRF to help the state in providing relief measures to the affected people.
The logistics support provided includes 14 teams of the National Disaster Response Force (NDRF), Indian Air Force and the Coast Guard helicopters, Army columns, Navy and Coast Guard personnel along with necessary rescue equipment's.
Earlier 18 teams of the NDRF, 9 columns and 8 teams of the Engineering Task Force of the Army, 22 teams of the Coast Guard, 24 diving teams of the Navy along with helicopters, aircraft, boats, equipment, life buoys, life jackets, etc., have been dispatched to Kerala in rescue operations as well as evacuation of stranded people.
As per earlier reports, A red alert has been sounded in all 14 districts. More than 1.5 lakh people have been lodged in relief camps across the state. So far, 2,182 persons have been rescued and 968 stranded people were evacuated. The floods in August alone have claimed 164 lives but the toll since the arrival of monsoon rains in May stands at 324.
As per latest information, 58 teams of NDRF are deployed in 8 affected districts, we have recused 170 people and 7000 people have been evacuated to safer places. If required more teams will be deployed: informed Sanjay Kumar, DG, NDRF.
Prime Minister Narendra Modi Saturday announced an additional grant of Rs 500 crore to Kerala, after holding a high-level meeting with Kerala Chief Minister Pinarayi Vijayan and conducting an aerial survey of the flood-ravaged state. He also announced an ex gratia of Rs 2 lakh per person to the next kin of the deceased and Rs 50,000 to those seriously injured from the PM's National Relief Fund (PMNRF).